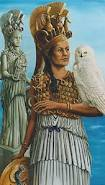 This is the cabin which has the strategic planners for camp. They are very smart and their cabin is like a library. Campers include:
Alexandra Owl (aka Tabs)(Head Counselor)
Ike Garson
Haley Peterson
Wyatt Jasou
Polly Edelman
Paul Kelly
Xavier Whirl
Riley Weaver
Athena's Cabin

These campers are:

great weapon planners, strategists and architects.

Camper Status:

Medium Amount

FOR DANIEL: http://en.grepolis.com/invite-2932909-en58?invitation_id=435580&invitation_mac=f6b97c4b&ref=player_invite_linkrl
NO ONE ELSE USE ABOVE LINK
Ad blocker interference detected!
Wikia is a free-to-use site that makes money from advertising. We have a modified experience for viewers using ad blockers

Wikia is not accessible if you've made further modifications. Remove the custom ad blocker rule(s) and the page will load as expected.