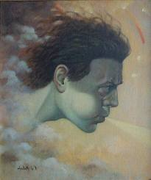 Eurus' Cabin

Powers:

East wind and minor whole winds.

Camper Status:

Medium amount
Eurus is the god of the east winds. His kids control the east winds. Campers are very helpful in missions in
Camp Jupiter
. Eric East especially. The east wind just pushes them right along. Members Include:
Tara Maloney
Owen Maloney
Eric East (head counselor)
Steve Maloney
Chris Chilton
Chad Chilton
Tammy Pollard
Brad Gerisch
Ad blocker interference detected!
Wikia is a free-to-use site that makes money from advertising. We have a modified experience for viewers using ad blockers

Wikia is not accessible if you've made further modifications. Remove the custom ad blocker rule(s) and the page will load as expected.