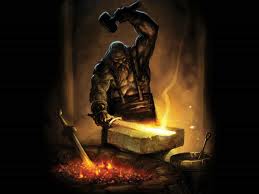 Hephaestus' Cabin

Powers:

Very inventive, some control fire, create anything

Camper Status:

One of the biggest cabins.
This cabin is full of electronic gadgets and surprises. Some known campers are:
Walter Jones
Lola Snovich
Gage Isaacson (Head Counselor) (Dating Ashley Stevens)
Kelsey Burrage
Joel Garner
Noah Blazer
Kimberly Kindle
Karen Kindle
Dwyane Weld
Dwight Joson
Luke Burrows
Ad blocker interference detected!
Wikia is a free-to-use site that makes money from advertising. We have a modified experience for viewers using ad blockers

Wikia is not accessible if you've made further modifications. Remove the custom ad blocker rule(s) and the page will load as expected.