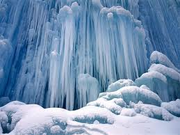 Khione's Cabin

Powers:

Ice and snow

Camper Status:

Lots
She is the goddess of ice and snow, so her kids control that stuff like Glaciers and snowfall. Known Campers:
Eli Trevorson (Head Counselor) (Dating Lauren Johnson)
David Turner
Kylie Cox
Haley Price
LeBron Sanders
Dwayne Jenkins
Albert Barnes
Gerald Henderson
Ian Graham
Fred Griffin
Derrick Webb
Danny Webb
Dion Webb
Drake Webb
Donald Webb
Autumn Perretta (lutenient councler)
Ad blocker interference detected!
Wikia is a free-to-use site that makes money from advertising. We have a modified experience for viewers using ad blockers

Wikia is not accessible if you've made further modifications. Remove the custom ad blocker rule(s) and the page will load as expected.