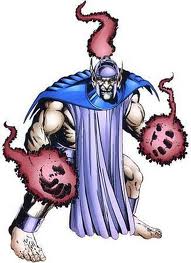 Phobos' Cabin

Powers:

Creepy, scare people away

Camper Status:

Many
Phobos is the god of fear. His kids can scare people extremely bad. Members Include:
Ryan Johnson
Brianna Creeper (Head Counselor)
Ike Morgan
Megan Bracket
Adam Tucker
Barry Scarlet
Mary Scarlet
Terry Scarlet
Larry Scarlet
Carie Scarlet
Sherrie Scarlet
Cherry Scarlet
Gary Scarlet
Bob Boone
Ad blocker interference detected!
Wikia is a free-to-use site that makes money from advertising. We have a modified experience for viewers using ad blockers

Wikia is not accessible if you've made further modifications. Remove the custom ad blocker rule(s) and the page will load as expected.